Natures Highway is made with golfers in mind to enjoy their game and play better golf

Our gummy contain 25 MG of full-spectrum CBD each and are ideal to take at home or on the course. Golf trainers have recommended taking 1 on the front nine and a second on the back nine.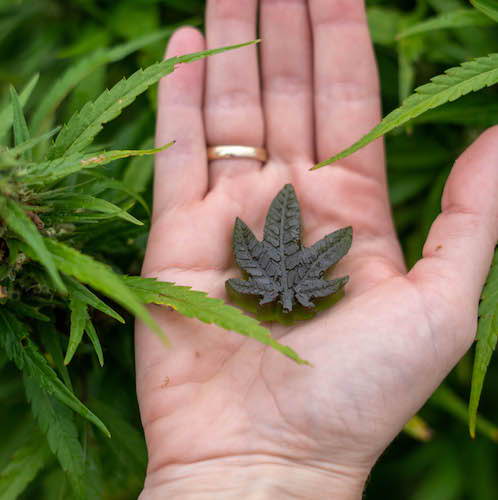 Our topical collection is great for tired muscles, sore joints or general aches and pains. Apply our balm to the target area before or after your round and be ready to play your best!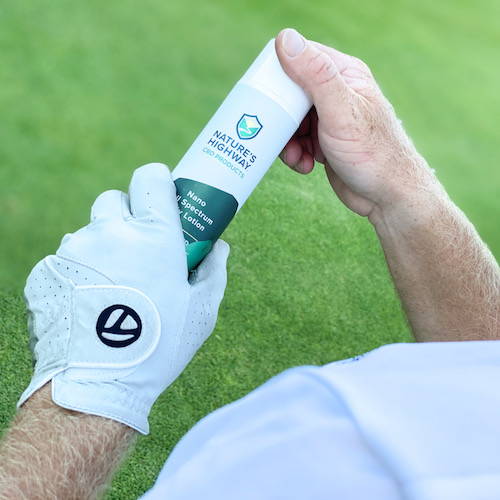 FREE RETURNS
WITHIN 30 DAYS
ORGANICALLY GROWN
IN SOUTH CAROLINA
ONLINE SUPPORT
sales@natureshighwaycbd.com
Some of the benefits experienced by players using our products for golf include:

Dialed in focus and concentration on the course
Patience and readiness throughout the round
Less joint and back pain improving shot execution
Reduced nerves and anxiety
Body recovery allows for more rounds of golf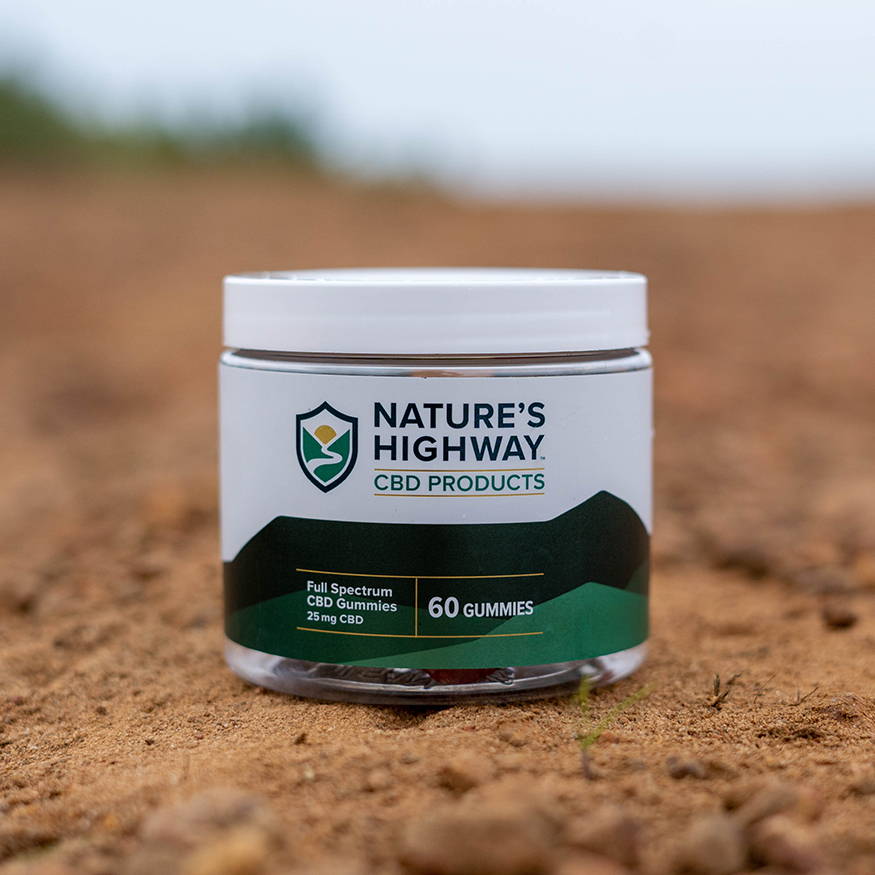 Organically Grown
Containing roughly 25mg CBD of our organically grown hemp oil from our family farm in Neeses, South Carolina.
Full-Spectrum
Full-spectrum products contain small amounts of other cannabinoids, which may be more effective than taking either cannabinoid alone. They are beneficial compounds that provide unique scents and flavors.
Flavors


Flavors in Every Bottle: Apple, Cherry, Grape, Orange, Blue Raspberry
Our gummies will shock you with their wonderful taste, while also helping to reduce muscle aches, general pain, and also helping you fall into a more natural sleep routine.
Pure Ingredients

Our Sports Cooling Roll-on is loaded with hemp and organic ingredients. With added benefits of Aloe Vera and Menthol, this roll-on cools and soothes skin, providing temporary relief of pain.
Ease Discomfort

Can be used any time of day — whether you want to soothe aching muscles after a morning tee time, or you need to ease body discomfit during a long workday, or need targeted relief before bed — this Cool Relief roll-on goes on with ease.
Rapid Cooling
Provided in a mess-free, roll-on applicator, this topical cream provides a rapid cooling effect, perfect for joint and muscle support.
Nature's Highway is dedicated to introducing consumers to life-changing products and its family of other relevant cannabinoids. We pride ourselves on providing the purest, highest quality hemp products at the most competitive prices.
Text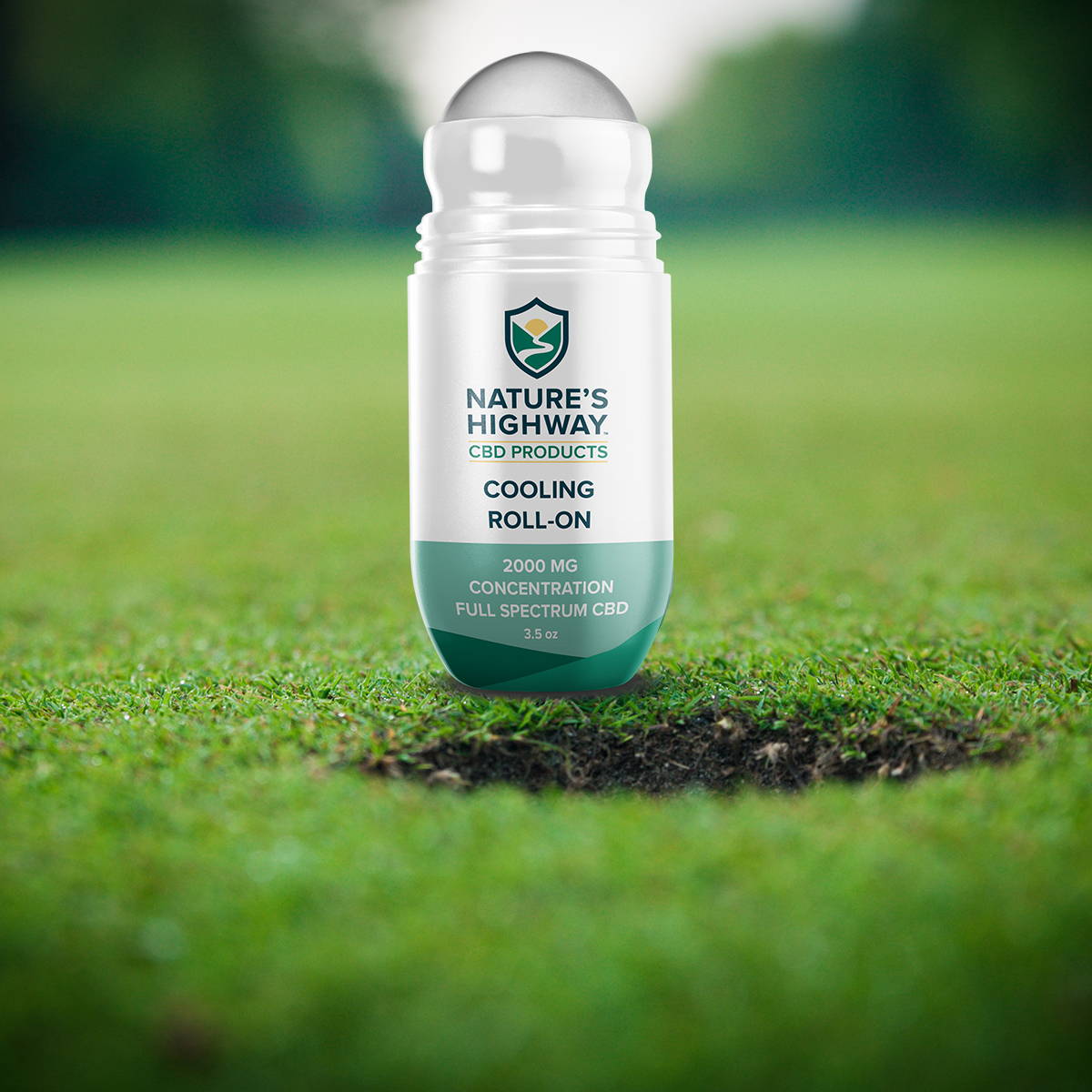 I would also recommend the body lotion. It is so nice and relaxing! I am in awe of the silky formula that work on all skin types!
So thankful for these gummies! I suffer from fibromyalgia and rheumatoid arthritis and had gotten so used to chronic pain being just a normal part of everyday life. I always feel a noticeable difference after taking these! The ache in my joints disappears and the fibro pain in my legs is far more tolerable. They also taste great! I've had experiences with similar products in the past that have a pretty funky flavor, but these are excellent - you can tell it's a quality, well made product. Absolutely recommend to others with chronic pain!
If I use this full spectrum bone salve 3 times per day consistently I can greatly relieve the arthritis pain in my hands.
I use this salve for my back pain and it helps almost immediately. I have scoliosis and degenerative disc disease. I feel relief after applying it and will apply a small amount twice a day as needed. I like that the texture of it is not as waxy as other salves so it rubs in easier and absorbs faster. I highly recommend this product!